Highland Attic Insulation
Save Money. Protect the Environment. Live Safer.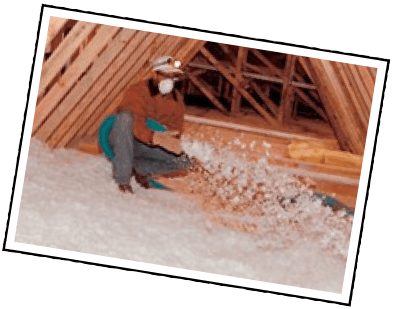 With energy costs rising every year, insulating your attic is one of the most inexpensive investments you can make that will give you huge savings on your utility bills. In fact, you can save as much as 30% on your utility bills by insulating now! It is also a great way to protect the environment.
Helping Our Clients Survive the Weather All Year Long
Hobson & Scott is a leading Hammond insulation contractor. We offer prices that meet your budget and provide you with service that meets your needs.
If your attic is cold during the winter and hot during the summer months, this is due to improper insulation. If you want to keep your family safe and comfortable, contact us for a free consultation. We will assess your attic's needs and how we can ensure quality work at the lowest cost. You no longer have to spend hours worrying about how you can reduce your heating and cooling bills. With us, your attic is in great hands!
The Benefits of Insulation
Heated air always travels into cooler spaces. When your attic is properly insulated, you create thermal resistance. This resistance slows down the speed at which heat travels from warm areas to colder areas in your home.
Is the cost of insulation is a worthy investment? Here are a few benefits:
Gives You Better Air Quality -
With insulation, you're air quality will improve by keeping out dirt, smoke and even mold. Insulation helps prevent those pesky air pollutants from entering into your home and causing raspatory problems.
Reduces Condensation -
Most homeowners don't notice that your attic gets condensation. If left unchecked, the attic can become structurally damaged by the constant condensation that is sitting in the attic and has no way of drying out. With attic insulation, this help remove moisture for your attic and keeps it nice and dry.
Deters Pests -
Pests in attics can become a big problem really fast. But, with insulation, this can keep out those unwanted pests from building nests in your attic. If your insulation is old, it could possibly already contain nests from mice, squirrels or birds. Consider replacing your insulation if you know it's old as this can become a health hazard for you and your household.
Reduces Noise -
With attic insulation, this helps reduce any outside noises from entering into your home. This means that whether it's stormy outside, pouring down rain or thunder is crashing around your home, the insulation will help damper those noises to keep the inside of your home quiet and peaceful.

Inadequate insulation is one of the leading causes of energy waste in most homes. Don't let your home fall into this category. Make sure that you are well-insulated so you won't have to overuse your AC and furnace systems. Also, as the air is no longer getting processed and cycle through your HVAC system as much, it won't dry out as much.
Leading Hammond Insulation Contractor Services
As a leading attic insulation contractor in Hammond, we use InsulSafe SP CertainTeed fiberglass insulation to keep you comfortable.
Why we choose InsulSafe:
Better productivity
Non-combustible
Won't settle
Lasts for life
Environmentally sustainable
Green guard certified
Non-corrosive
Meets all national and local building codes
Excellent sound control
Won't absorb moisture
Lifetime warranty
Better coverage
Because it is blown-in, it covers every nook and cranny in the attic. We can install new insulation over the existing insulation in your attic. InsulSafe SP is manufactured with no formaldehyde and is green guard certified for superior indoor air quality. Installing new attic insulation is a clean process and in most applications will only take a couple hours to complete. In addition to insulation services, we provide professional
residential roofing services
.
Insulate Your Attic Now!
When your attic is properly insulated, it can lower heating and cooling costs, minimize wear and tear on your roof, and increase the lifespan of your heating and cooling system while improving the overall comfort in your attic.
Are you wondering if your attic is properly insulated to protect you from the extreme weather conditions? Don't worry. Contact Hobson & Scott at (219) 951-4510. You can count on us for effective and lasting attic insulation services in Hammond. Get your free estimate today!