Metal Roofing Hammond, IN
Premium Stone-Coated Steel Roofing Installation for Residential & Commercial Properties
If you are interested in installing a new roof, you want it to be made of extremely durable material that will last for decades. That is why metal roofing can be a great option because of its quality and versatility.
Why Choose Our Hammond Metal Roofing Company
At Hobson & Scott, we offer steel roof installation using DECRA Metal Roofing products. With more than 50 years of combined experience and thousands of projects handled, our fully licensed and bonded specialists will get the job done right the first time around and provide extended warranties on all our residential and commercial roofing projects. In addition, we also provide expert residential roofing services!
---
Do not hesitate to contact us today at (219) 951-4510 for a free evaluation.
---
Over 50 Years of Combined Experience
Roofing Done Right Every Time
High- Quality Service Like No Other
Cost Effective
Special Offers
About DECRA Metal Roofing
Manufactured in California since 1957, DECRA Metal Roofing products are created using a stone-coating method. When added with steel, the coated metal roofs provide homeowners with unsurpassed durability and longevity. In addition, stone-coated steel is a perfect material to replicate a variety of shapes, whether its tile, shingle, or shake.
DECRA offers the following types of roofing products:
DECRA Villa Tile – Old-World Italian clay-style tiles
DECRA Tile – Traditional clay-style tiles
DECRA Shingle XD – Heavy-cut wood-style shingles
DECRA Shake XD – Thick and rustic hand-split wood-style shake
DECRA Shake – Thick and heavy cedar-style shake
These stone-coated steel roof products provide homeowners with sophisticated roof designs without the shortcomings of conventional materials. Plus, costly ongoing maintenance is not required for metal roofs.
Schedule a Free Consultation Today!
If you are looking for the best type of roof that lasts between 40 to 70 years, does not require periodic maintenance, and is energy efficient, look no further than a steel roof. Do not wait to get a free estimate with Hobson & Scott and see if a steel roof is best for your home. Take a look at our reviews! Contact us today to get your metal roof in Hammond today!
---
Call (219) 951-4510 to speak with our Hammond roofing and siding technicians.
---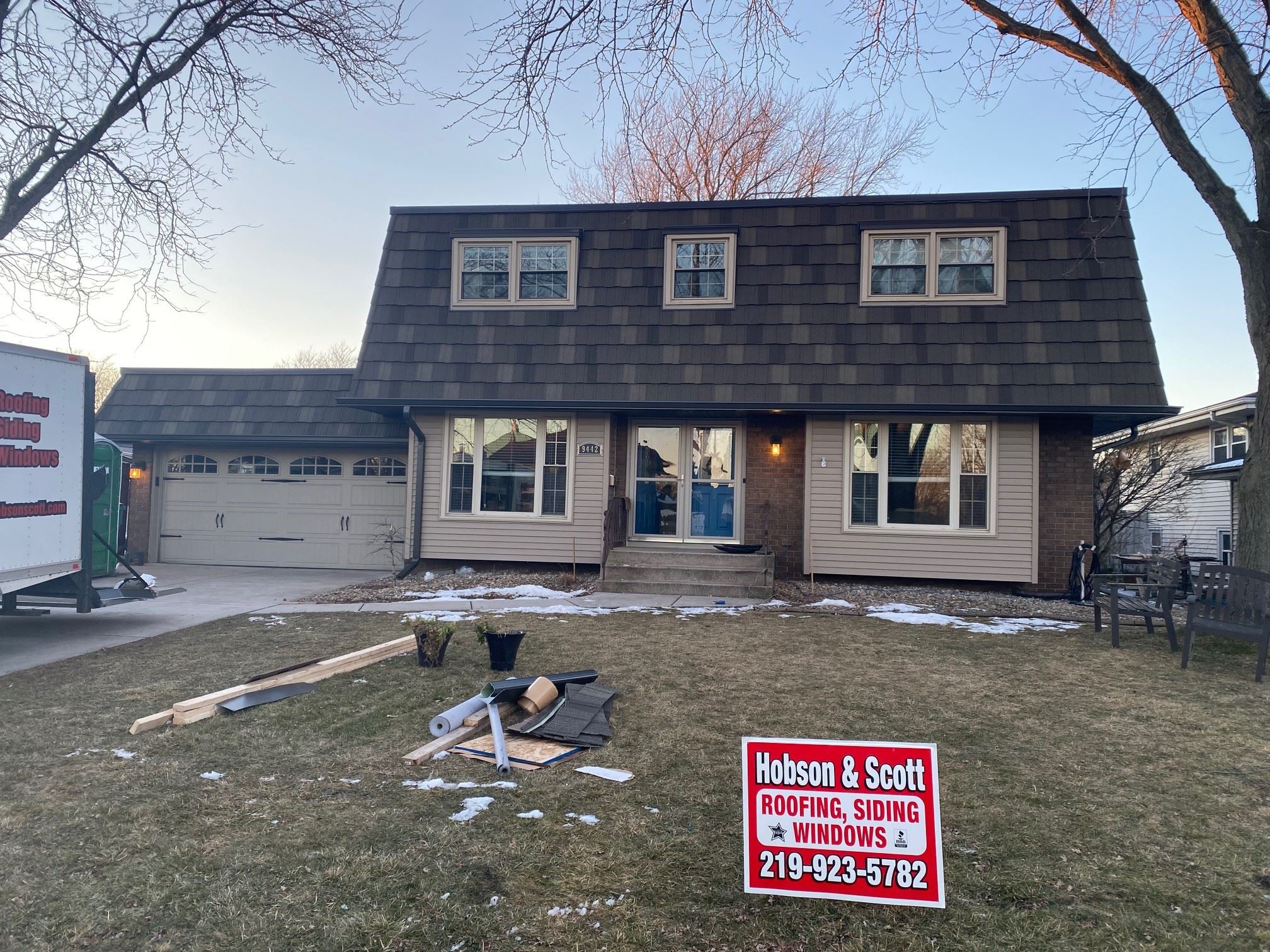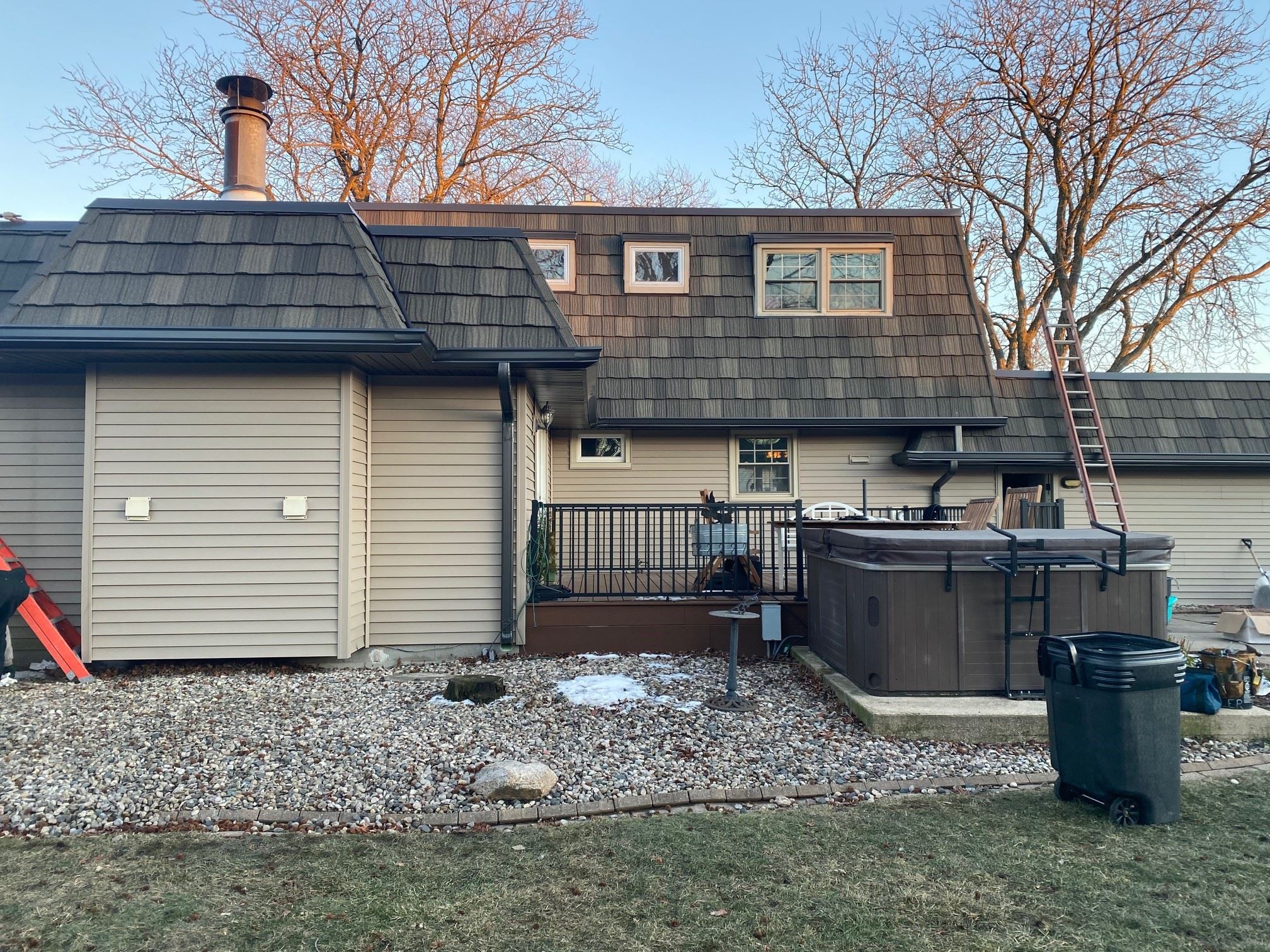 Reasons Our Customers Love Us
Dedicated to Excellence and Service
Locally Owned & Operated Company

Fully Licensed & Bonded Specialists

We Don't Use Sub-Contractors

Referral Program & Extended Systems Warranties

Over 50 Years of Industry Experience
Contact Us
Request a Free Estimate
Experience the Difference with Our Team
Common Areas We Serve
Crown Point

Dyer

Hammond

Highland

Merrillville

Munster

Schererville

St. John

Whiting

East Chicago (Commercial Only)